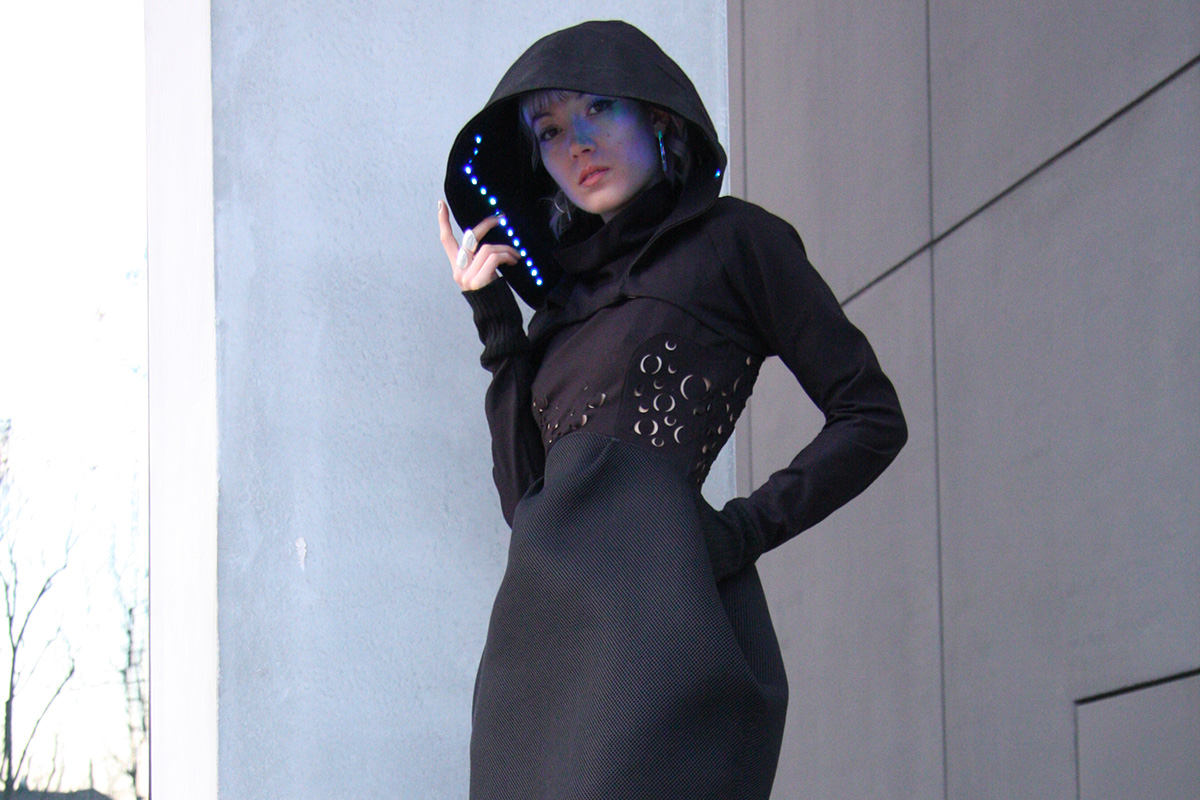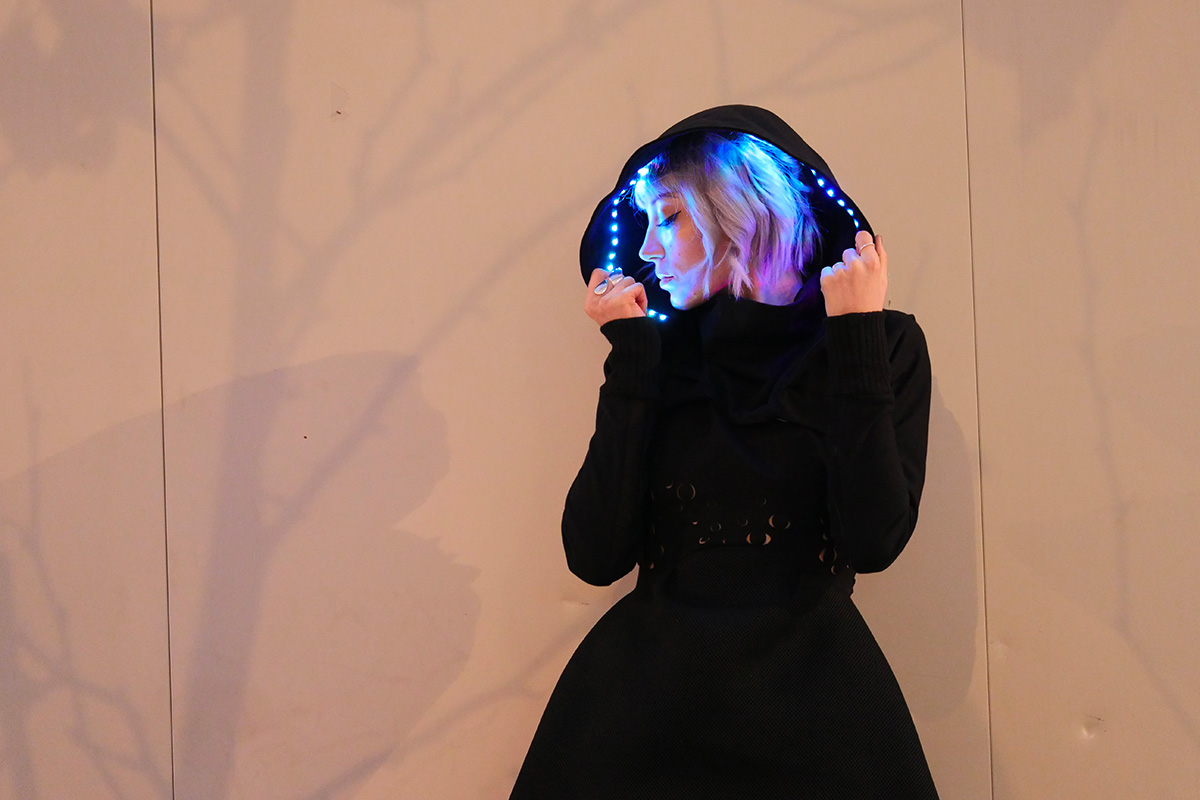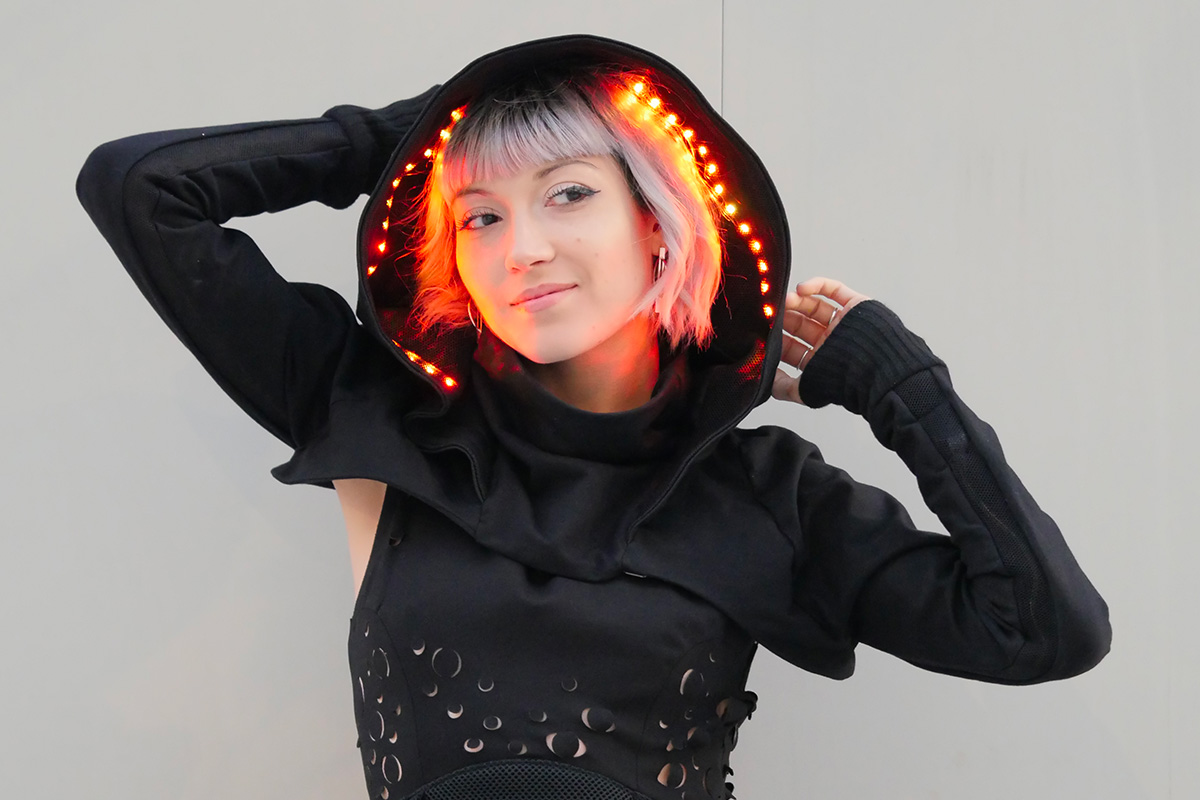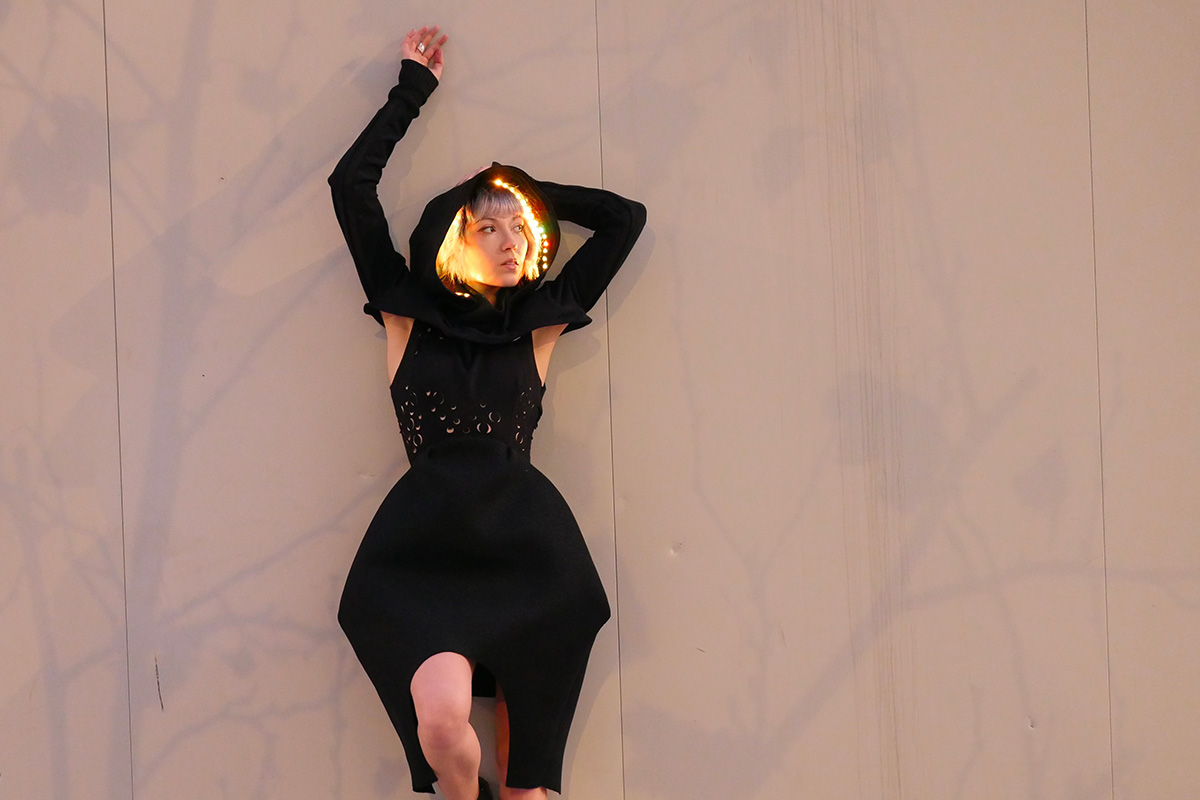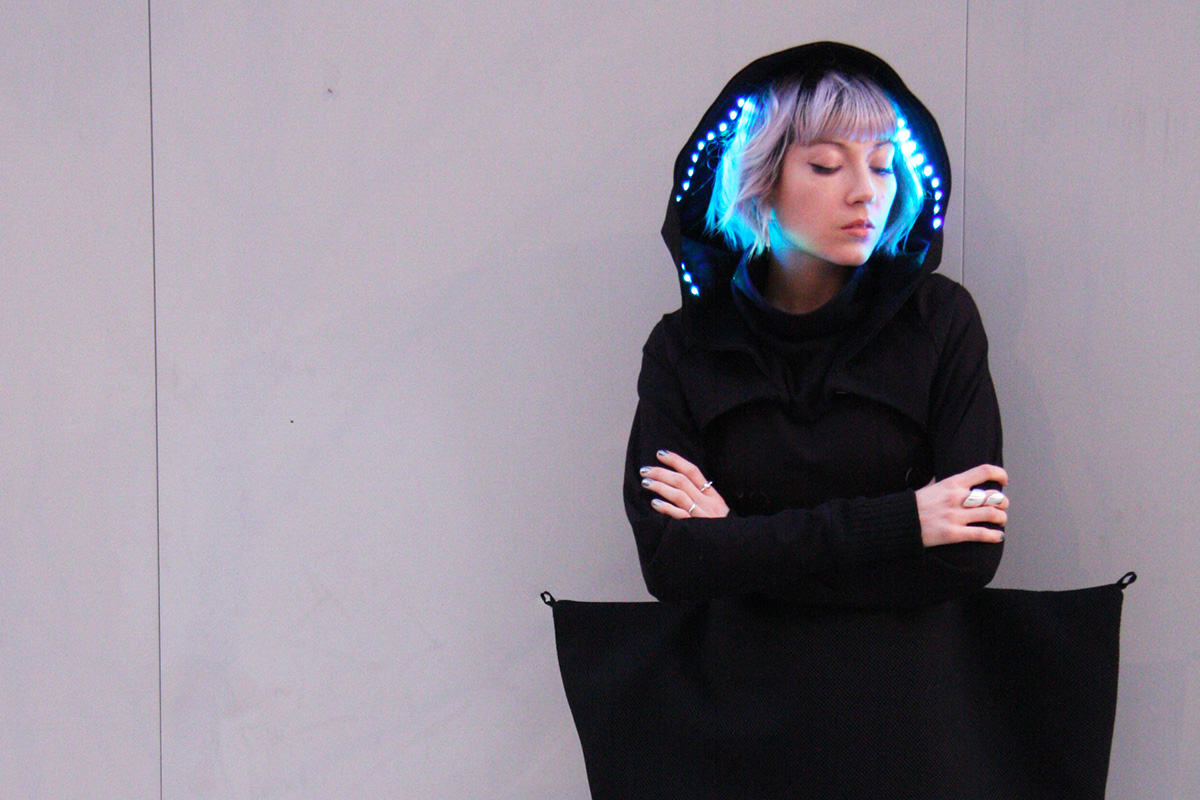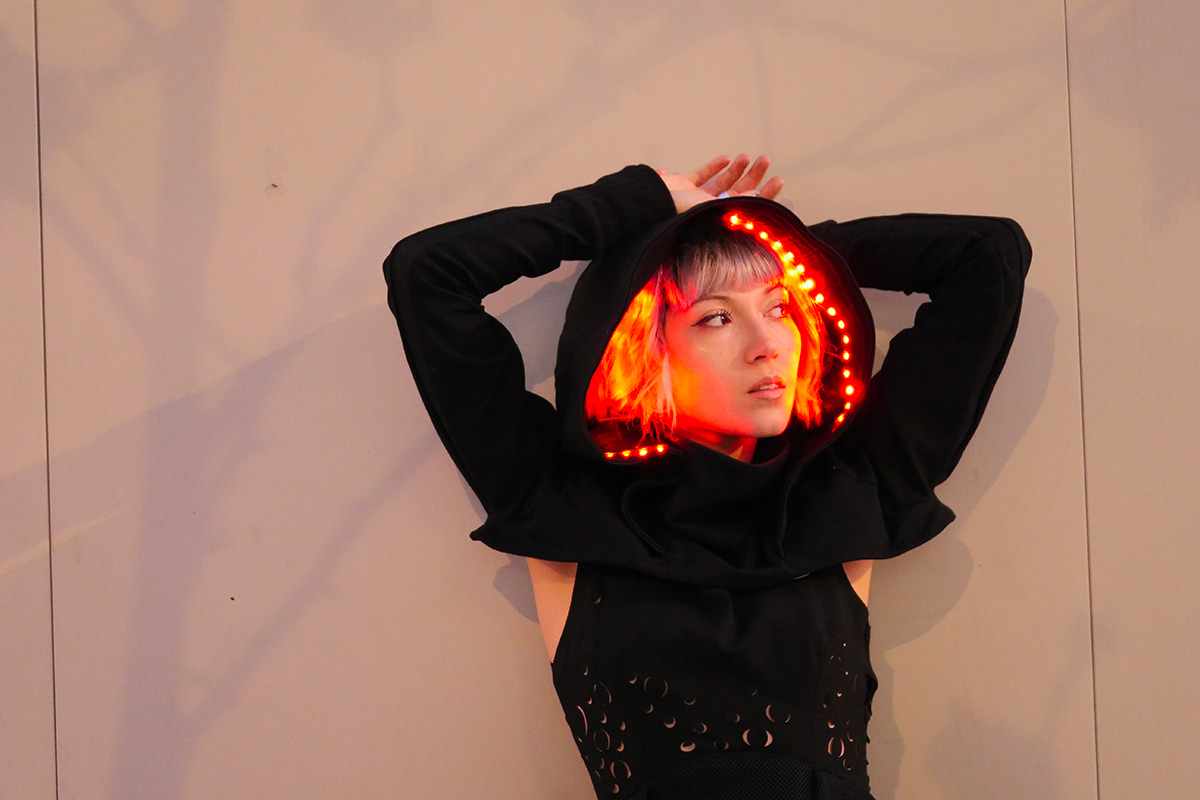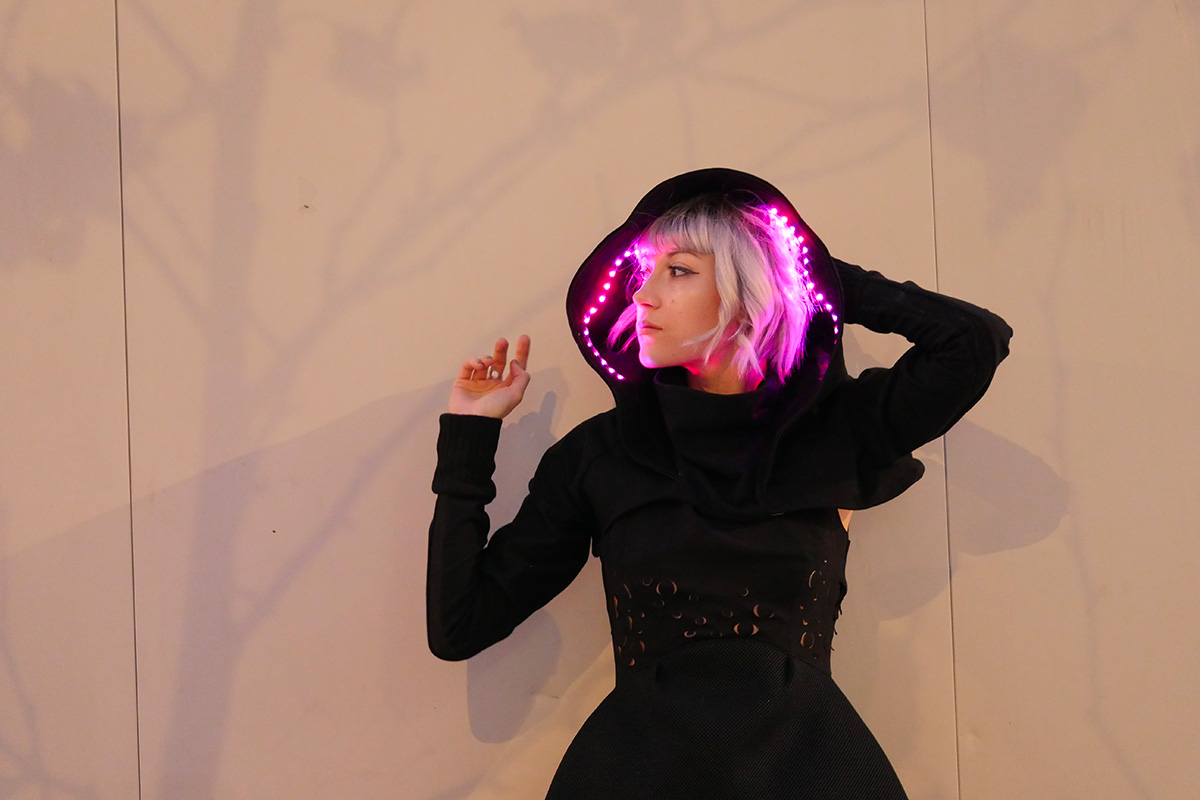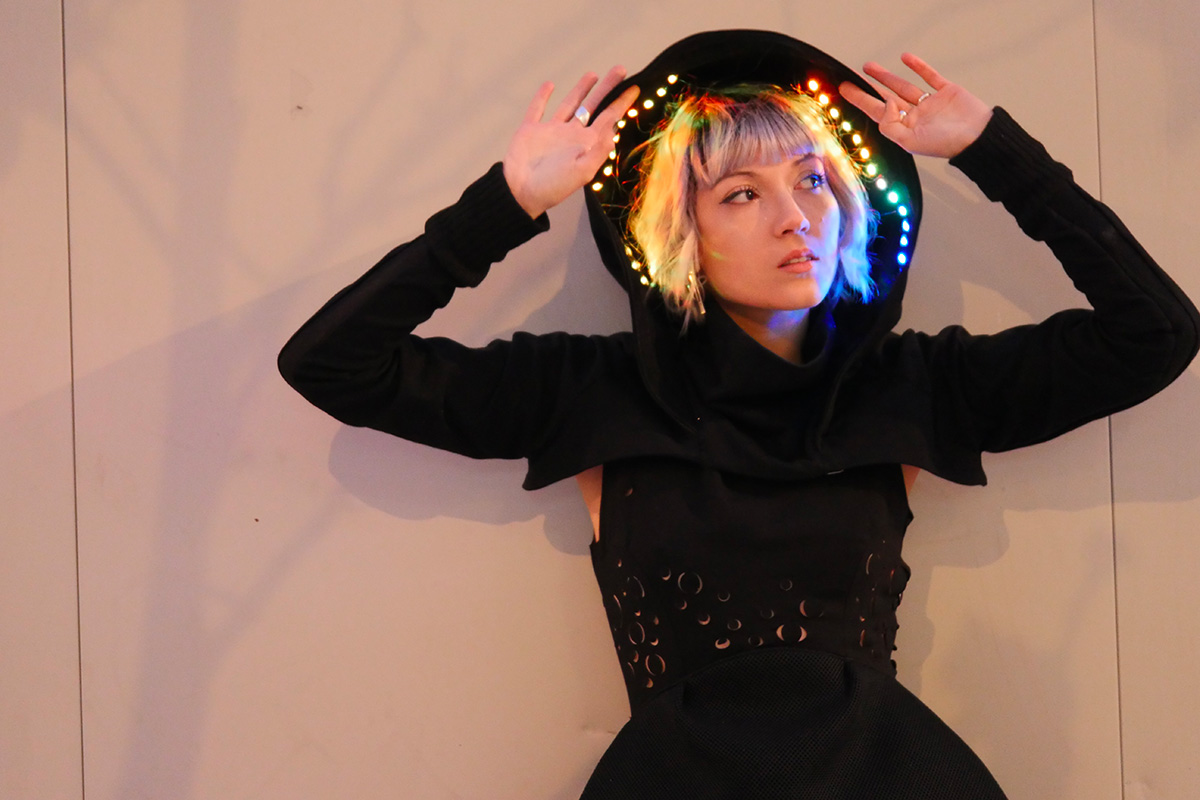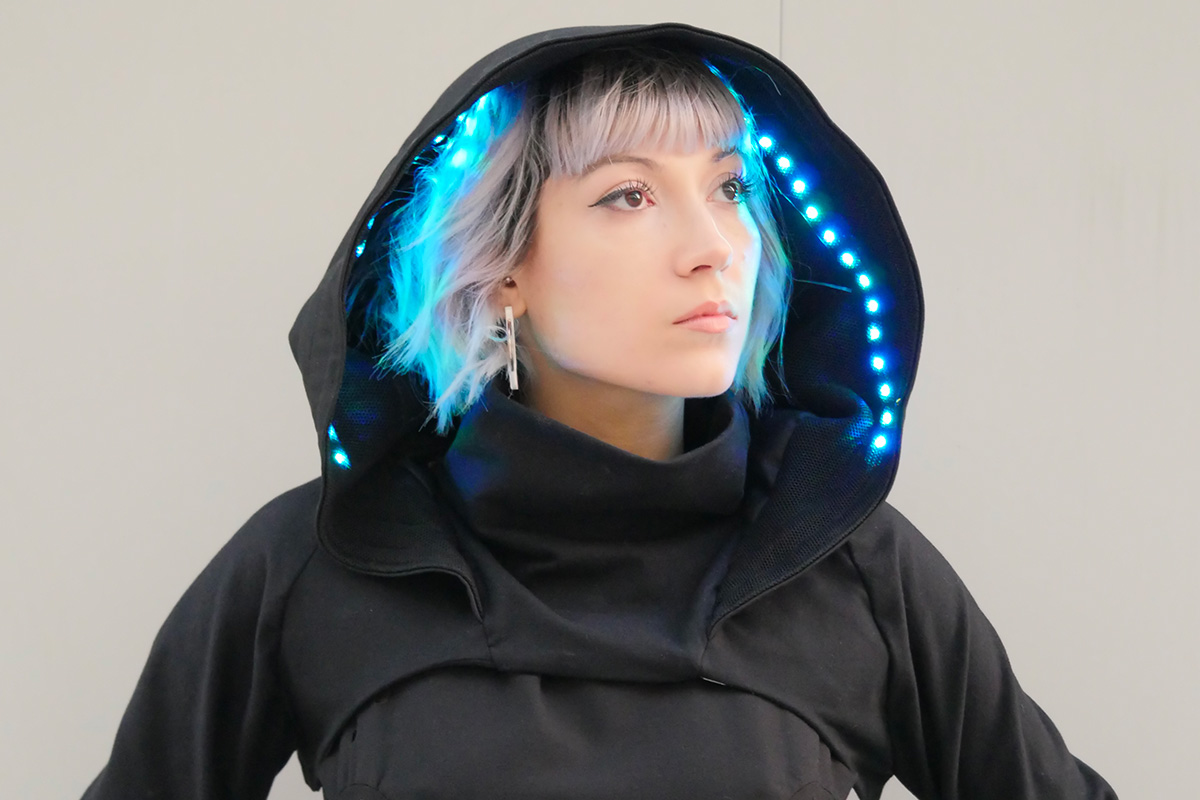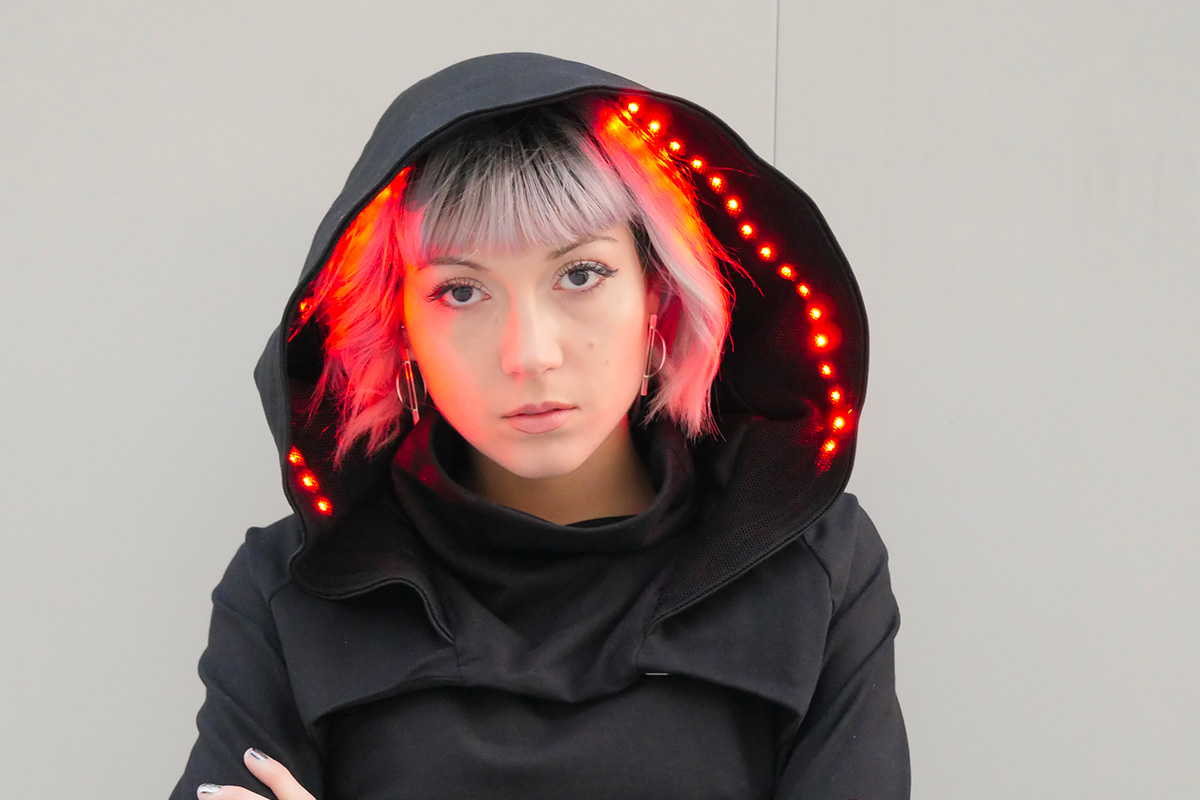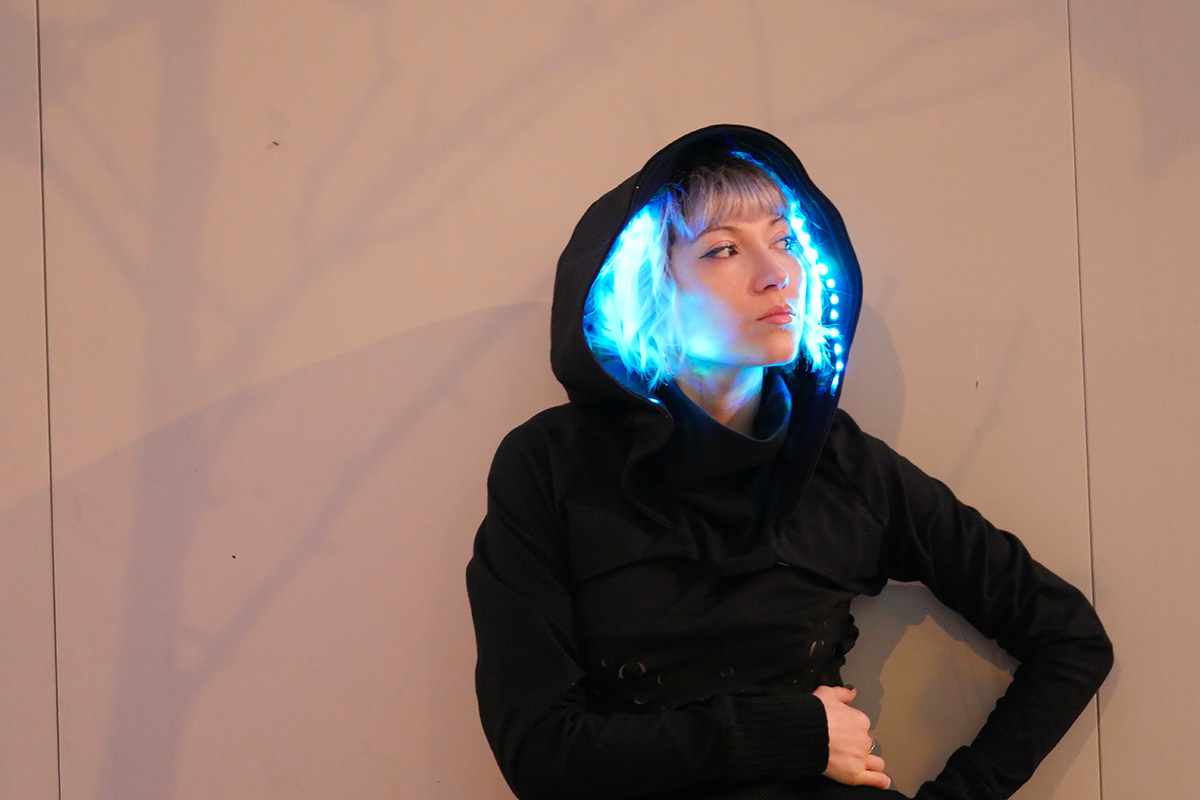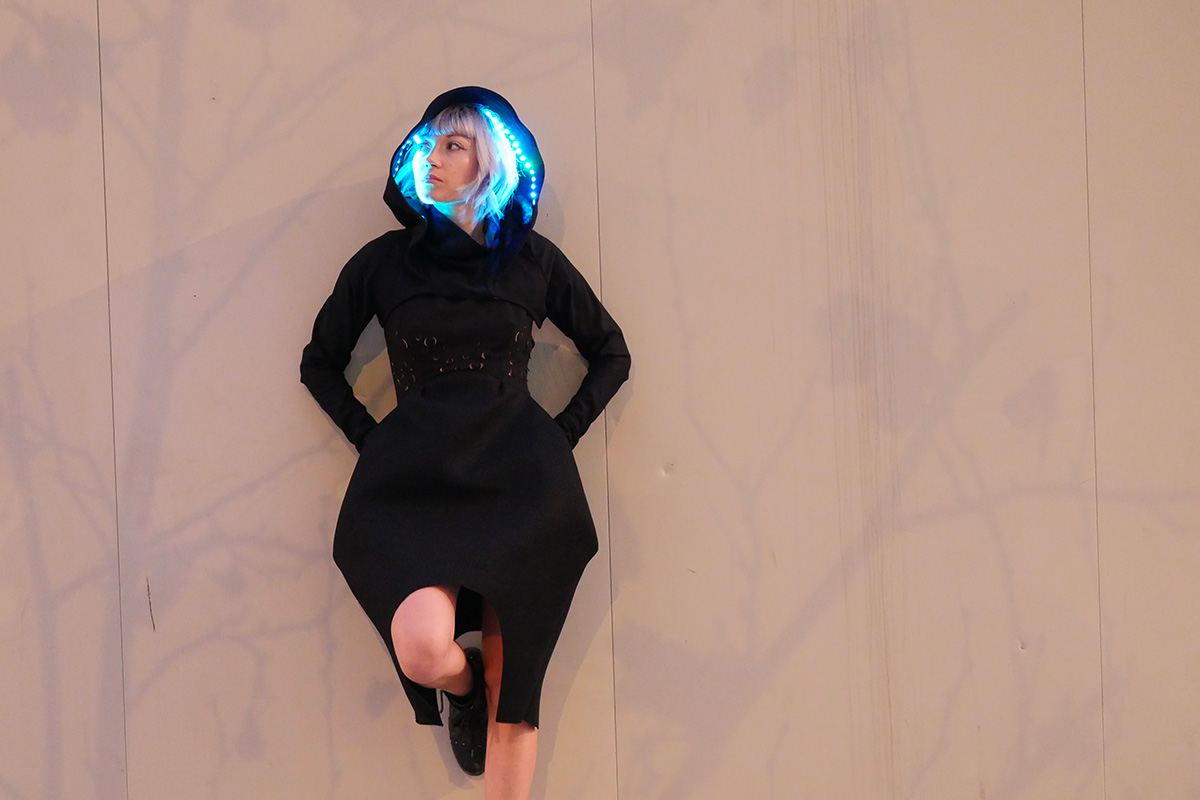 Emotionwear ledItBeat blue intera
Emotionwear ledItBeat blue
Emotionwear ledItBeat red front
Emotionwear ledItBeat blue purple
Emotionwear ledItBeat yellow
Emotionwear ledItBeat blue side three
Emotionwear ledItBeat red
Emotionwear ledItBeat purple
Emotionwear ledItBeat orange
Emotionwear ledItBeat blue serenity
Emotionwear ledItBeat red anger
Emotionwear ledItBeat blue side
Emotionwear ledItBeat blue side two
Led it Beat is a hoodie with a heartbeat sensor on the wrist that monitors the wearer and translates emotions into light and color.
LedItBeat hoodie uses basics colors: Blue for calmness, Red for anger, Purple for happiness, a rainbow sparks when emotions are changing.
LeditBeat – digital fabrication garment: made with Seamly2D open source software for pattern making, shared laser cutter and Arduino.
The style is a reinterpretation of gothic punk.
LedItBeat project presentation
Fashion Digital Night – Altaroma January 2019
Credits
Photo: Giuseppe Fabris @beppardo
Model: Chiara Condoleo @chiaracondoleo
Style: Silvia Cadelano @silvia_carbonero